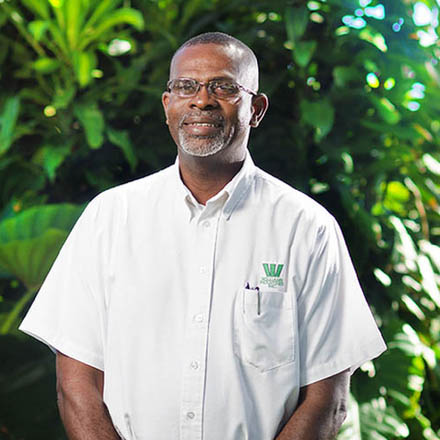 John Francis is a natural born leader and excellent motivator. His sensible management style and amiable disposition have steered him to success in the most challenging circumstances. Francis joined Williams Industries' company, BRC West Indies Ltd. in 1987 as a trainee and worked his way up through the ranks to Production Manager and later, Marketing and Sales Manager. His sound judgement and the ability to motivate people to perform beyond even their own expectations were impressive. When the Williams Industries' company, Caribbean Metals Ltd in St. Lucia was experiencing severe management problems these qualities saw him transferred there as General Manager to overhaul operations. John Francis turned the company around within a year and shortly thereafter, led it to become the supplier of choice for the St Lucia construction industry.
His pristine track record and years of experience gained him the titles General Manager of BRC in Barbados in 2000 and Williams Industries Director of all manufacturing operations in the Caribbean in July 2004 and now Director of Operations across the Group.
John is also a leader in his church and a devoted husband to his wife Allison and their children.