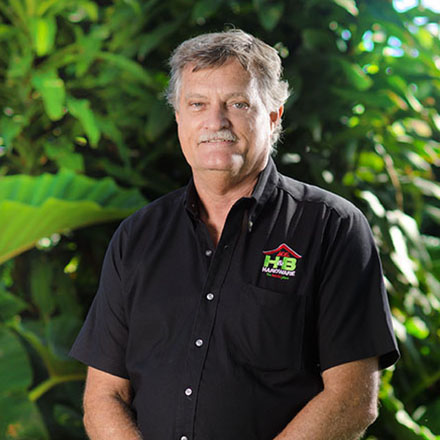 Mark Roach has spent most of the last 35 years with Williams Industries Inc.
He was the Managing Director of ACE H&B Hardware and Lumber Co. Ltd., Hothersal Trading Inc. and Big Gases Ltd. until his retirement in June 2019.
He remains a Director of Williams Industries Inc. Mark began at BRC West Indies in 1980 and between 1984 and 1986 played a pivotal role in the construction of the factory for BRC Jamaica Ltd.
On returning to the island in 1987 he re-joined BRC West Indies Ltd until commissioned to head up a Williams group marketing company.
Mark Roach left temporarily in 1988 and during his time away was one of the founders of Northern Lumber Co. Ltd. which began operations in 1990. In 1994 Northern Lumber Co. Ltd. joined forces with Williams Industries to start the H&B Hardware at Warrens and he was back with the Williams Industries family. Roach's passion for superior customer service is parallel to none and his excellent working relationships with the staff have proven to be very beneficial. In addition, his management and marketing skills coupled with his hands-on knowledge of hardware, building materials and retail systems continue to add value to the company.
Recently he played the key role in the development of the new Ace H&B Hardware and Lumber business in the Williams Tower Building and Warrens yard.
Mark is a devoted husband and father to his wife Patti and their children except when fish are biting.